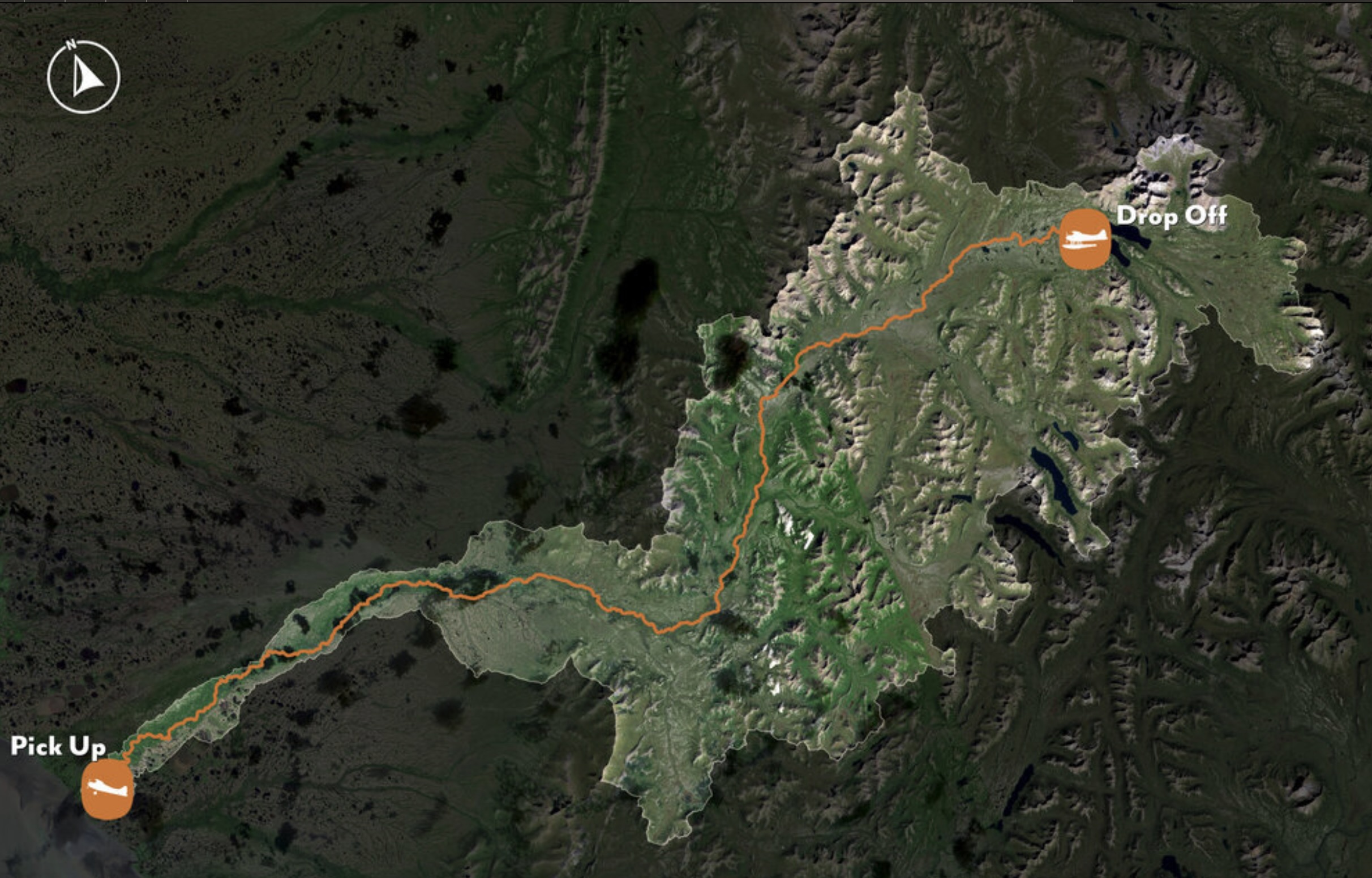 In terms of the best things to do with my free time, fly fishing trips rank high on the list.  Living in a large urban city, the chances of being outdoors, deep in nature, are slim.  I've fished most of my life, but I've only picked up fly fishing for the past 15 years or so.  These occasional opportunities and experiences make me want to be on a river as much as possible.  
While this blog is mainly focused on fly fishing and outdoor excursions, I may sneak in a few blog posts from other experience types, like food, beer, traveling, art, etc.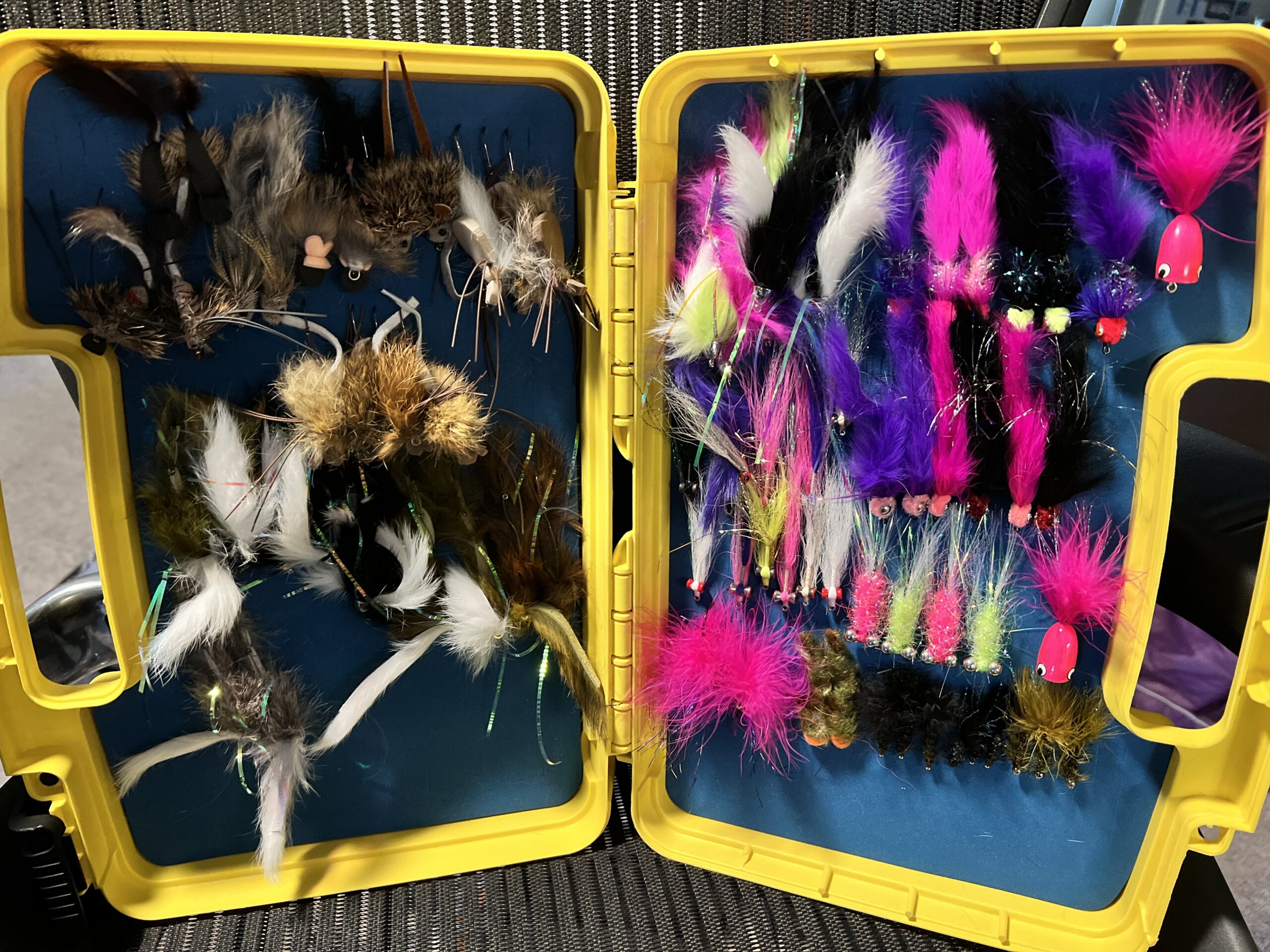 Gearing up for a DIY Alaskan adventure?

You're in the right place!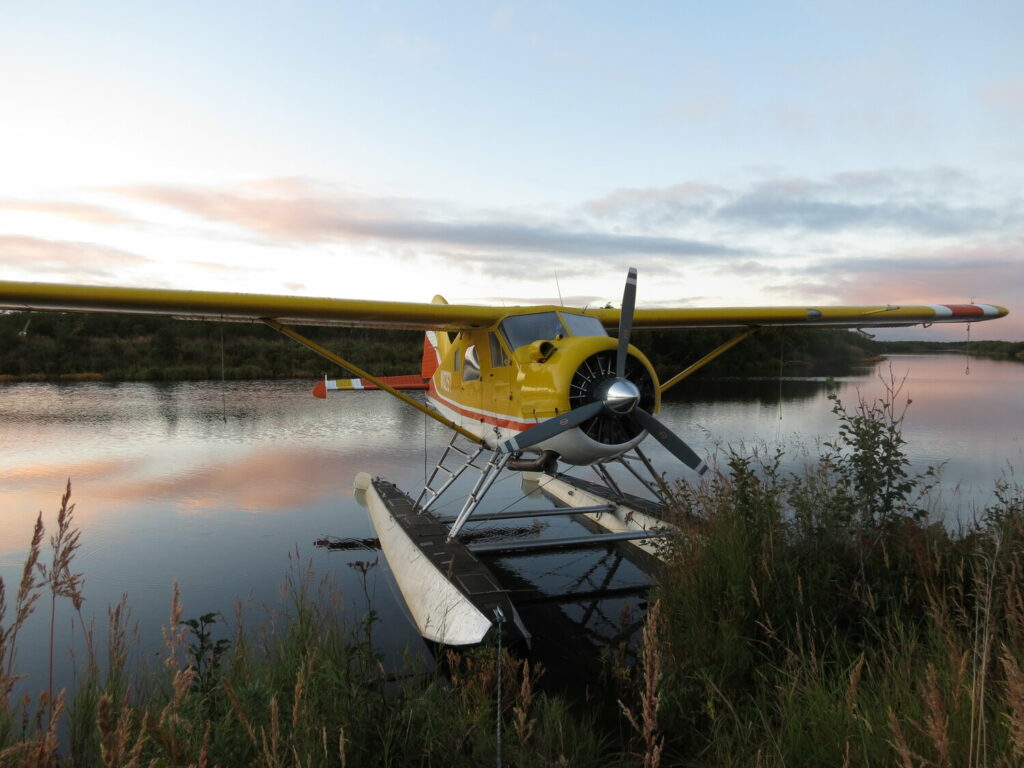 The Trip

01 - Planning (starts June 2021)
Six friends from middle America prepare themselves for an 8-day, self-guided "Do-it-Yourself (DIY)" fly fishing trip in Alaska's southwestern territory.
The first leg of our journey begins with our group congregating from various points around Illinois and Michigan to Chicago's O'Hare airport. From there, we fly 6+ hours to Anchorage, AK —where we'll enjoy modern comforts for the last time in 8 days. The next morning we take a 2-hour flight west of Anchorage to Bethel, AK, where we'll hook up with our outfitter, Papa Bear Adventures (PBA). In Bethel, we spend another night at PBA's bunk room, preparing our minds, our gear, and checking our weight, before hopping onto a bush plane that will land on Pegati Lake, the mouth of the Kanetkok river. This is when shit will get real, and fast.
From Pegati Lake, we fish, float and camp our way 90+ miles west along the Kanektok river — to the village of Quinhagak over an 8-day period. Quinhagak is a village in Bethel, located at 59°45′12″N 161°54′10″W, near the Arolik River, approximately a mile from the Kuskokwim Bay of the Bering Sea.
The River

02 - Planning (August 2021)
 Once our bush plane drops us, our camping gear and two inflatable drift boats off at Pegati Lake, we'll make our way west and find our first camping spot for the trip, along the shoulders of the Kanetkok River's pristine waters and gravel shores.
Per PBA's website:
"The Kanektok (ka-nek-toke) River flows west from Pegati Lake through the foothills of the Akhlun Mountains. The upper portion of the Kanektok River provides amazing scenery and is the habitat for Dolly Varden and Grayling. The middle portion of the river to becomes more braided, and that's when the Rainbow trout fishing really picks up. In the lower portion, the river flows out of the hills into the tundra-filled lowlands. The Kanektok River is a very popular float offering world-class camping, majestic scenery and most importantly, fucking incredible fishing opportunities.
The fishing begins on the Kanektok River each year in late June with the King Salmon run, and culminates each year in mid-September with the Rainbow fishing reaching its peak and the end of the Silver Salmon run. In addition to the Rainbow Trout and Salmon fishing, the Kanektok River also offers great Dolly Varden and Grayling fishing.
Kanektok River History:
The name Kagati Lake, the source for the Kanektok River, comes from the Yup'ik word for "source," according to records from the 1898 USGS expedition by J.E. Spurr and W.S. Post. Kagati Lake and its western arm, Pegati Lake, are situated in a glacial valley between the Eek and the Ahklun Mountains. Both lakes empty into the Kanektok River from the northern end of Pegati Lake. The name Pegati is a Yup'ik place name that was also first reported in 1898. Its meaning is not currently known. In the past, both lakes were often viewed as one large lake called Kagati, Kanektok or Quinhagak Lake. The lakes are fed by at least three tributaries. The primary tributaries are Atmugiak and Aukamunuk creeks that flow into the eastern shore of Kagati Lake."
The Weight

03 - Planning (Winter 2021/2022)
As we started planning for our trip, and reading PBA's outfitter guide, it becomes immediately apparent that the concept of 'weight' will play a critically important role to a successful trip. For up to 6 people, we'll need to stick to a 2,400 lb. weight limit, including our body weight, our clothes, sleeping bags, cots, fishing tackle, tents, camping equipment, and two inflatable drift boats. So when we tally of this up, and leaving extra room for us older, fatter guys, the math comes to roughly 250 pounds per person to ensure we have enough room for food and booze. This part is going to suck. Normally, I travel like an oil baron, with what feels like 3 steamer trunks full of shit I might need. Not for this trip. I'm going to need to get skinner; and stingier with what I bring along.
Update (July 21, 2022):
With less than two weeks to go until our group of 6 launches into the Alaskan wild, "the weight" continues to dog me as the only major concern I have going into this DIY trip. That's saying something, because there is probably a lot more I should be worried about — more on that later.
Our outfitter's 2,400 lb. weight limit is a serious business. Overages can result in dropping gear/food/clothing/booze or coughing up a few grand to hire a mini bush plane to up our weight limit to 2,700 lbs.

Within the past few days, I'm vacillating between 199 and 204 lbs. — business travel and weekends have been no friend to me as I struggle to reach my 195 lb. weight goal.
From a gear perspective, I'm over by 6 lbs. as of last weekend's gear weigh-in — that's 56 lbs total. I bought a digital hanging scale from Amazon to help me dial-in weight for my submersible duffel, pack pack, waders, boots, rod tube (all packed and ready for bear).
So total, total my pre weigh-in tips the scale at between 255 and 260 lbs.
HOWEVER, I'm carrying one of our group's firearms (a Colt Python revolver with 15 rounds of 180 grain flat nosed ammo). This hog weight 5 lbs. So I'm forced to 'borrow' weight from the skinner dudes. We also two dry bags or boat bags that we'll use for shared gear like latrine shovels, first aid kits, extra DEET, solar charing panels, etc. Appropriately, I'm in Raft #1 (of 2 total). Our boat bag weighs in at 6.5 lbs or so — and we'll need to factor in a second boat bag.
When we consider two boat bags (12 lbs.), booze (30 lbs.), food (103 lbs.), rafts and rental equipment (811 lbs), body weight and gear for 6 of us (1,442 lbs.), our grand total weight is 2,397 lbs. on a 2,400 lb. limit. That's only THREE POUNDS wiggle room — and doesn't account for anything we missed or any miscalculations on food, booze or gear.
So, nothing to worry about here. <<<gulps>>>. Our first official weigh-in is July, 23rd.
Oh boy. Tune-in to see how this plays out.